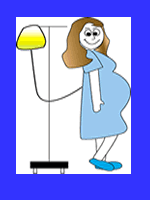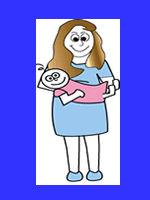 It has been a long-time ambition to have my website on 'painfreebirthing' translated to 'Telugu'. This ambitious assignment would not have been fulfilled but for the great enthusiasm and zeal of well known journalists of Andhra Pradesh, Mr. Ika Venkat Rao, and Mr. Katta Sekhar Reddy.

Mr. Ika Venkat Rao is former chairman of Andhra Pradesh Press Academy, and now a freelance journalist; you are familiar with his regular writings notable being an autobiography of the former Chief Minister of Andhra Pradesh, Padmasree N.T.Rama Rao (Oke Okkadu).

It is never an easy task to translate professional websites. However, Mr. Katta Sekhar Reddy (Principal of 'Andhra Jyothi College of Journalism') and his team provided an outstanding service to Telugu speaking women by providing this up-to-date information on painfreebirthing that was hitherto not available in Telugu literature. I am indebted to them for providing this service free of charge to Telugu speaking people, this is a testimony of their devotion to the journalism.

Despite the fact that the painfreebirthing services are not available widely at local hospitals, it may not be too far ahead in the future that these services would be available in Andhra Pradesh due to a spurt of corporate hospitals. Web access may not be available to all women yet; however, this translation will be an information source to care providers, who can distribute it to their patients.

For the telugu version, click below to continue. If yous a printable pdf format, click on the image below.
Bhavani Shankar Kodali MD
Associate Professor
Harvard Medical School, Boston, USA
bkodali@partners.org
This site is available in the following languages